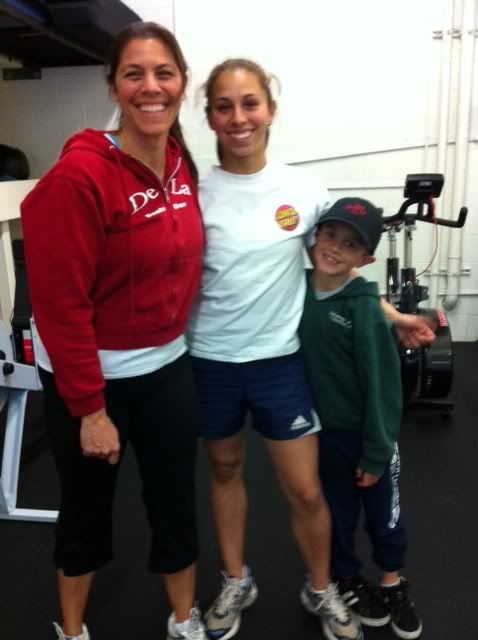 Bunch of cuties training with Tara! From L to R: Jamie, Ellie, and Andrew Loustalot. Workout:
Clean and Jerk Practice 5-3-2-1-1-1
End no greater than #165 for the men and 110 for the ladies.
Programming- Helene
OPERATION JAPAN RELIEF!
FACT SHEET:
Saturday, April 9 @ CrossFit Santa Cruz Central.
Workout between 8 and 10 am.
Buy in $20
5 mini workouts, for each workout, earn a chip. For each chip get a card and build a POKER hand. You can buy more cards for $5. If you don't want to do all of the workouts want to buy the remaining cards for a hand it is $5 a card. You can take your time and use up the whole 2 hours, or, you can come in and bust through all 5 workouts...or the quickest way is to just PAY, but the workouts will be fun! Of course additional donations are welcome!!!!
Workout #1- 1k run or row.
Workout #2- 10 push ups-1 rope climb. 4 rounds.
Workout #3- 5 HSPU and 20 air squats. 4 rounds
Workout #4- 30 dumbbell cleans-weight is your choice!
Workout #5- 30 double unders and 10 sit ups- 3 rounds
A LOT OF COOL PRIZES! COME HELP THE JAPANESE RECOVER FROM THIS TRAGEDY!