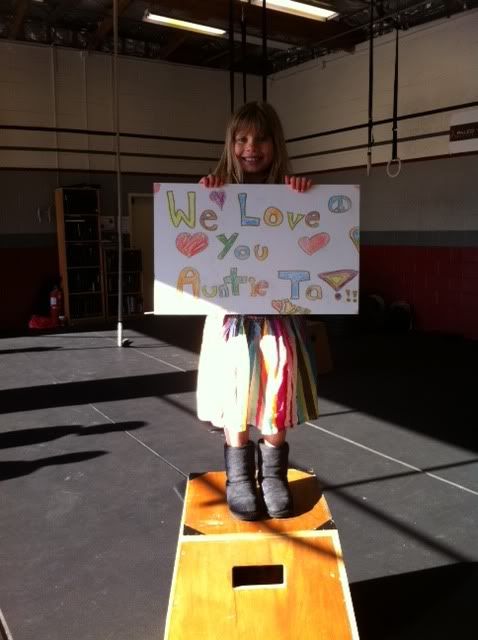 Your help hit very close to home. Bonnie sends her love to her aunt in Japan.
We are still counting Donations and at this moment we have raised $1445!!!
It is still not to late to make a pledge...let us know if you want to by posting to comments.
Thanks again to everyone for coming together!
Thank You to our Sponsors and Trainers that donated goods and time!
Play it Again Sports, Silpada Designs, Paleo Brands, The Point Chop House, Black Sheep Distributing.
The Winners Are:
From 6th place down you will be able to choose your prize in order of your rank,
Contact Scott Greco (skgreco@comcast.net) to claim it!
1-Josh East- Play it Again Sports
2-Gigi Pulpan-Point Chop House
3-Morne Erasmus-Silpada Designs
4- Peter Phelan-Play it Again Sports
5-Neile Rismiller- Private with Annie
6- Whitney Stoner
7-Miriam Allersma
8-Stacy Craig
9-Isaac Sparrow
10-Annie Sakamoto
11-Brittany Birtchall
12- Ted Shank
13- Mark Christiansen
14 - Matt Haack
Workouts:
Just get em done as fast or slow as you like! In any order too.
Workout #1 1K run or row.
Workout #2 10 push ups and 1 rope climb 4 rounds
Workout #3 30 dumbbell cleans...weight is your choice
Workout #4 5 HSPU and 20 air squats 4 rounds
Workout #5 30 double unders and 10 sit ups 3 rounds.
Bonus Workout- 30 Burpees for time.
Programming-Eva