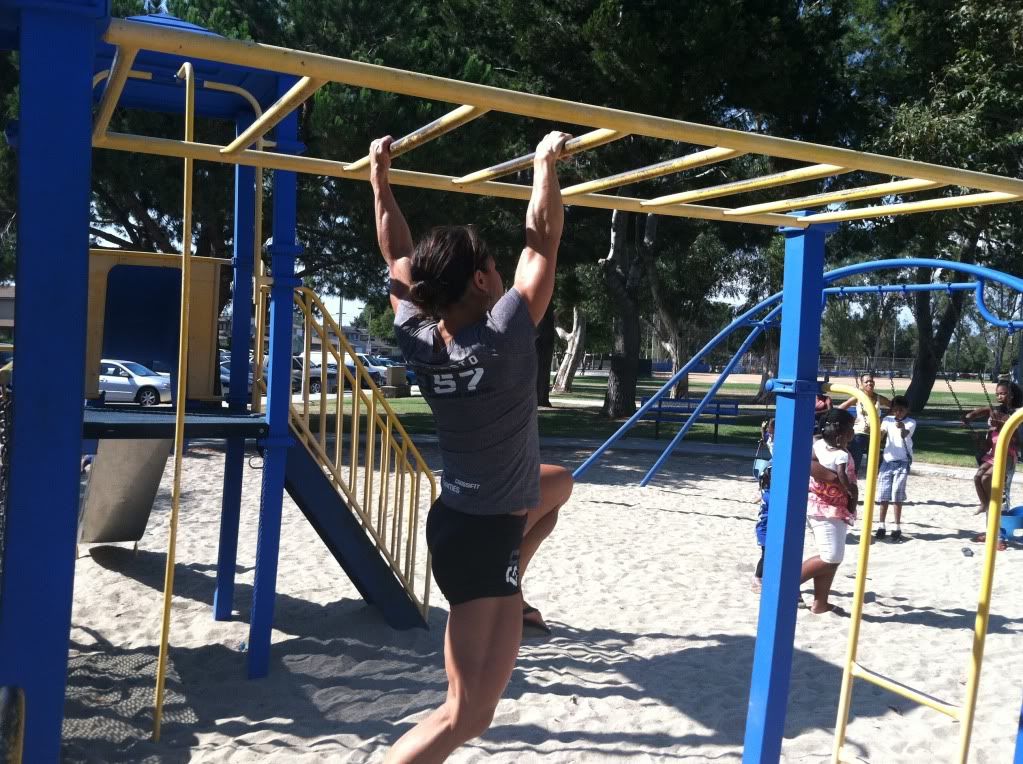 Annie gets ready for the KILLER CAGE at an L.A. park. As the final day rolls around Annie has left her mark on the world of Crossfit. On the local front Michele works her final day at the gym, and she will be missed greatly by all. She has left a mark on our hearts. We love you Michele! We will be watching you!
Workout:
One person from each team at the following stations: Medicine ball clean- wall ball(20/14) Heavy KBS (32kg/24kg) Burpee pull ups Row for calories K2E
Each person completes 15 reps at each station.  All members must complete their reps before you change stations.  At the end of all 6 stations run a 400m run together.  Repeat sequence with 12 reps and 9 reps.
Programming-Michele
ONLY 9AM CLASS ON SUNDAY!