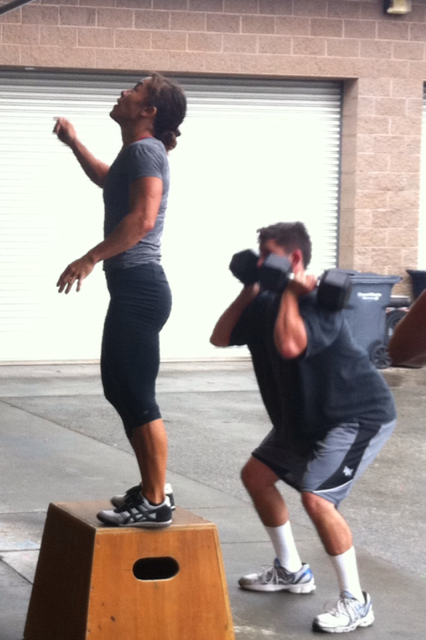 Nick and Annie Team up in Saturday's workout.
Workout:
Partner workout.  One person working at a time.  Complete 45 reps of movement before moving on to next.  Use same rower.
For time: 45 dumbbell hang cleans (35/25#) 45 burpees 500m row Rest as much as needed
AMRAP-using time from previous workout.  45 push press and lunge is "buy in." Score is meters rowed with remaining time: 45 DB push press 45 DB lunge Row for meters Rest as needed
For time- 45 db front squat 45 knee to elbow or toe to bar Run the distance rowed in second workout
Programming-Gary
On Saturday, September 3rd CFSCC will be hosting the 

31 Heroes

workout, in honor of those killed in action on August 6th, in an effort to help raise funds for the families affected. Please register
here
if you would like to participate.