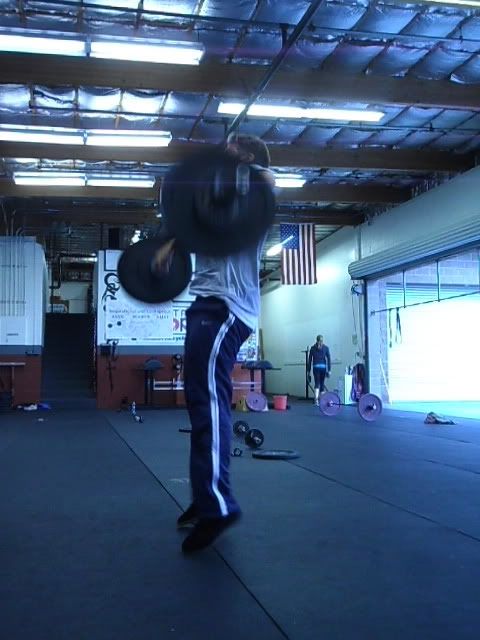 Clark creating momentum and elevation on the barbell.
Workout:
Power Snatch: 3-3-3-3-3 then.... 12 minute running clock one time 15 burpee buy in 10 hang power snatch (65% of heaviest power snatch weight) 20 pulls on rower for calories score is total calories pulled
programming: annie
On Saturday, September 3rd CFSCC will be hosting the 31 Heroes workout, in honor of those killed in action on August 6th, in an effort to help raise funds for the families affected. Please register here if you would like to participate.