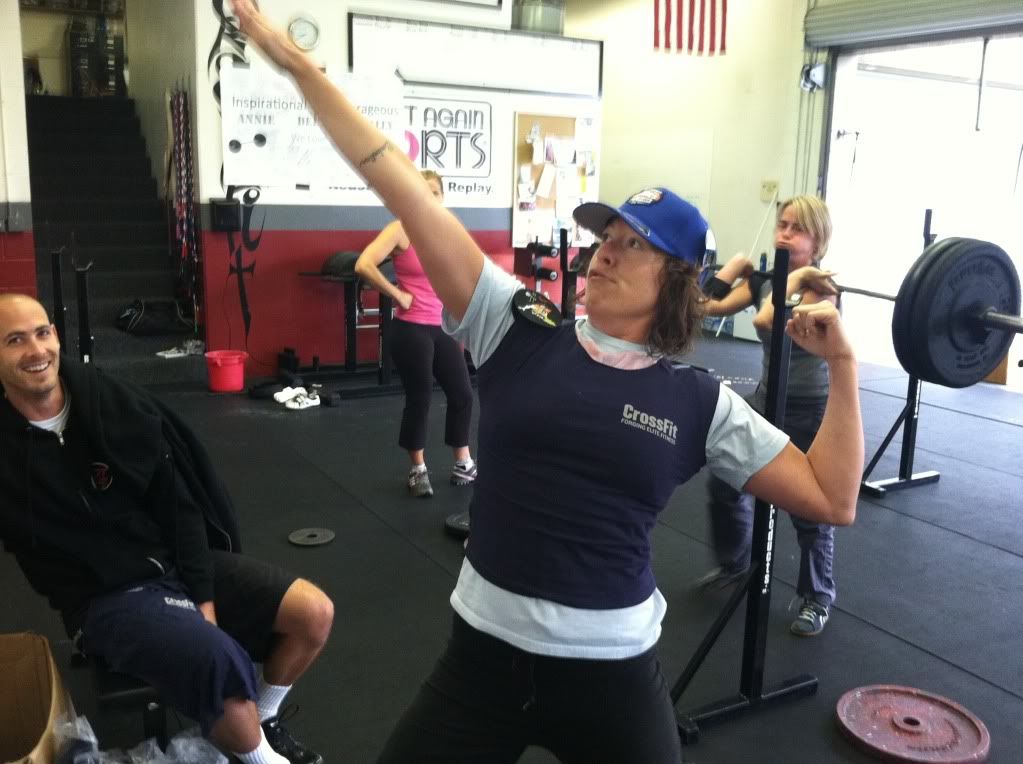 Shea "modeling" CrossFit schwag. It is free. Get some! (see 2'x2' cardboard box!!!) NOTE: Helene's distraction in the background. Workout:
Work up to one set of 3 on the press.
Then, with a partner timing you run: 800M @ 60% 800M @ 80% 800M @ 90+%'
Your partner should time you when you run. And you time them. Rest should be as long as your run.
Programming-Eva