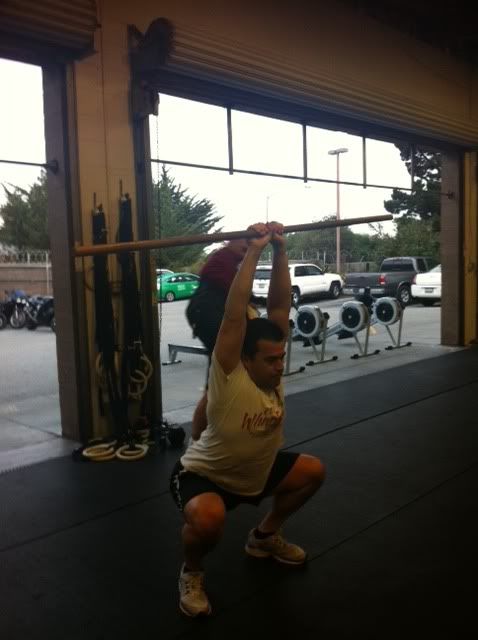 Damian Maldonato shows form we can all aspire to.
Workout: Dumbbell Complex- "The Rut" ( this workout was run by Micheal Rutherford at a level 1 cert 6 years ago - without the run.)
10-8-6 on each hand of: 1 arm dumbbell hang clean and jerk 1 arm overhead squat 1 arm hang power snatch.
Run 400 meters after each round of 10-8-6.
Programming-Eva