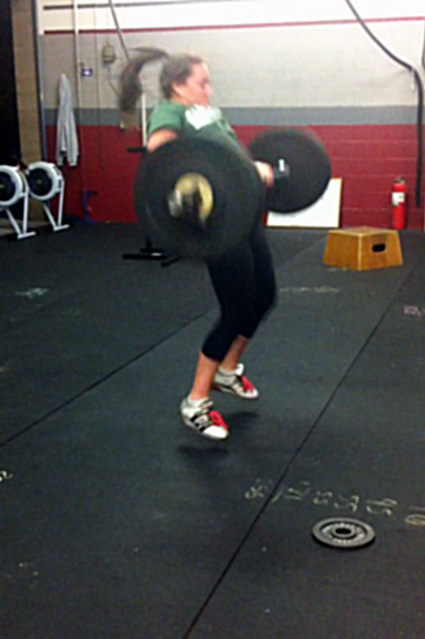 Caroline quietly trained here at CFSCC all summer and became a beast! Watch for her in the future, potentially sliding down an icy course in a sled at a Winter Olympic Games! Have a great school year and good luck sliding, however way you choose! We will miss you!
Workout:
Power Clean:
3-3-3
then go for:
A) a max weighted pull up.
B) a max weighted dip.
C) creative rope climb 10 reps. Challenge yourself.
Programming-Eva
Thanks again to everyone who donated to and/or participated in the 31 Heroes workout. Besides those that registered online, CFSCC donated $571.85 through those that came in that day and our "water sales" donation pot.