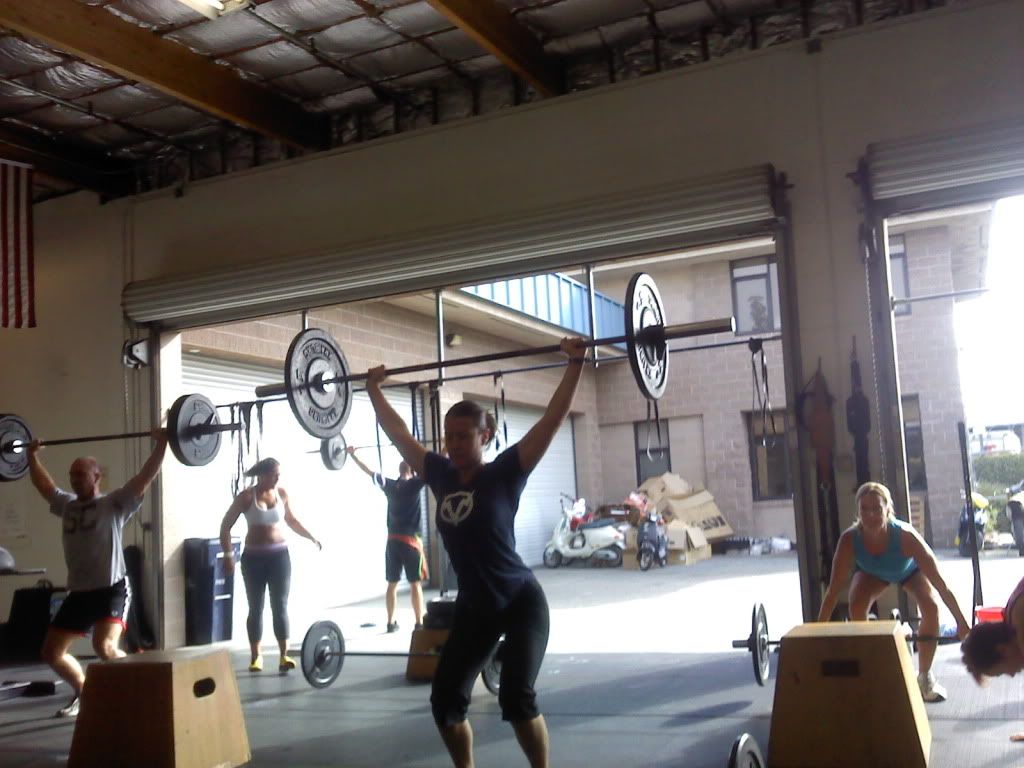 It was a joy to have Heather, Zac and Myla in he gym! Come back soon!
Workout:
Run like "the chief":
5 Rounds: 3 min per round/1 min rest between rounds AMRAP: 3 Power Snatches (77/115) 5 burpee-boxjumps
Record rounds within the 3 minutes. No Partial rounds.
Programming- Helene
Tony Blauer

is coming to

Crossfit Santa Cruz

on Wednesday, October 5th for a FREE clinic. Don't miss this useful self defense clinic.
H&H Fresh Fish is excited to introduce our new Community Supported Seafood (CSS) drop-site, CrossFit Santa Cruz Central! We choose the freshest fish we have each week and prepare a cooler bag for you to pick up weekly. Our seafood pick-up is Tuesdays from 2:30-6:30. Please don't hesitate to ask if you have any questions. You can look at our website www.hhfreshfish.com for any information and we are available to walk you through any details of our program over the phone so feel free to give us a call! (831) 461-1576
Our Fall Season is just starting! Email css@hhfreshfish.com , call us or click on our online sign up form:
https://fs4.formsite.com/hhfreshfish/form1/secure_index.html