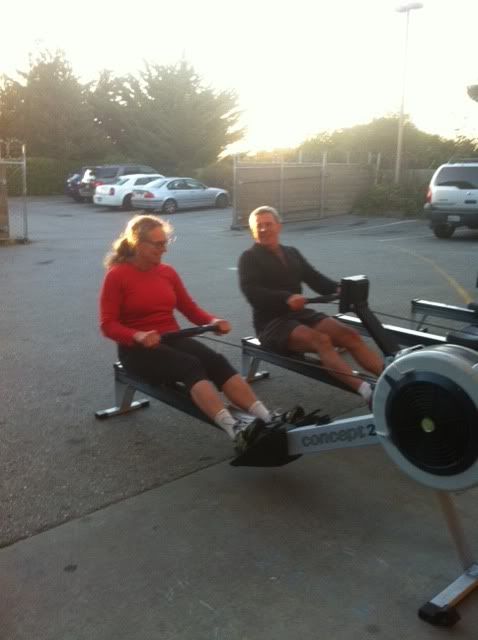 Jeri Ann and Tony are racing in the *Outrigger Monterey Crossing this weekend. Good Luck!
Workout:
Turkish get up...at standing 5kbs.
3x on each right and left
800M run
3 rounds.
Objective: stability in the shoulder and trunk to enhance other movements performed in the gym.
Programming-Eva
*Outrigger Santa Cruz is hosting the Monterey Bay Crossing, a 26-mile outrigger canoe race from Santa Cruz to Monterey. 8 crews from all over Northern California will be participating in this race. Crews setting course records will win cash prizes of at least $200. It's a fun day of outdoor adventure with many participants  seeing ocean life as we cross the Bay. For more information, see: outriggersantacruz.org. We still have more crews that want to participate, but do not have escort boats. If you know of captains who can help us, please refer to our website to contact us.
SPECIAL OLYMPIC LIFTING CLASSES THIS SATURDAY, OCTOBER 1ST WITH JOHN KAUPP (HE'S WORKED AND COACHED WITH MIKE BURGENER). HE WILL BE DOING SNATCH PRACTICE @ 8AM AND CLEAN AND JERK PRACTICE @ 9AM.