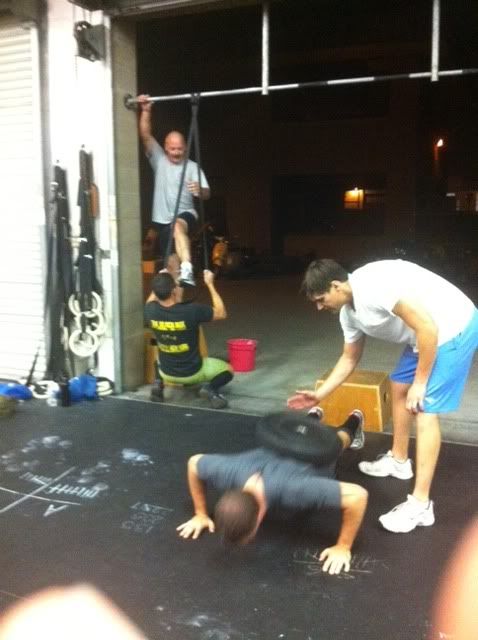 Dr. J, Mike M., Scott G. and Matt help each other out on the cookie...Mike kept saying."I don't get this cookie thing, when do we get the cookie?"
Workout:
Deadlift 5-5-5
Then AMRAP 7 minutes of:
5 pull ups
5 weighted push ups
10 air squats
Programming-Tara
**** BIG CONGRATS TO AMENAH FOR HER 245 POUND BACK SQUAT AND SOPHIE KAHN FOR HER 135 POUND DEADLIFT!****
SPECIAL OLYMPIC LIFTING CLASSES THIS SATURDAY, OCTOBER 1ST WITH JOHN KAUPP (HE'S WORKED AND COACHED WITH MIKE BURGENER). HE WILL BE DOING SNATCH PRACTICE @ 8AM AND CLEAN AND JERK PRACTICE @ 9AM.