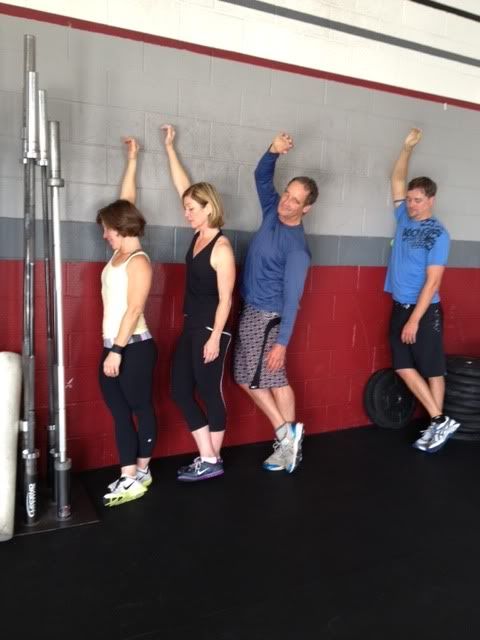 Kelly, Tanya, Mateo and Matt triggering that magical point in the lat. Side note - If you are curious where we are in 7 week cycle, you can check it out under the schedule section of our site.  We are in week 4.
Workout:
Partner workout:
6 Rounds:
200m Run
12 KBS (16/24kg)
6 Pull ups
Rest 2 minutes
Example - Partner 1 and 2 start first round at the same time.  Partner 2 finishes 20 seconds before partner 1.  Partner 1 starts the next round 20 seconds before partner 2.  
Programming: Eva
CLASSES AT 8 AND 9AM ONLY ON THANKSGIVING
FRIDAY THE 25TH NO 6AM
Christmas Partayyy December 9th @ 6:30p.m. The Point Chophouse!!