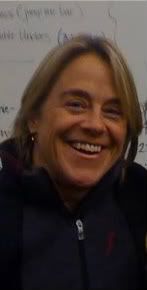 Happy Birthday to the wonderful, talented and hardworking mother, Mrs. Helene Bouchard!
Workout:
Back Squat 5-3-3-2-2-2
Programming: Eva
'Tis the season for a Christmas Party, The Point Chophouse Friday December 9th 6:30p.m. is the place to be!
Information on Olympic Lifting Seminar at Crossfit West is to the right of page.  Check it out!