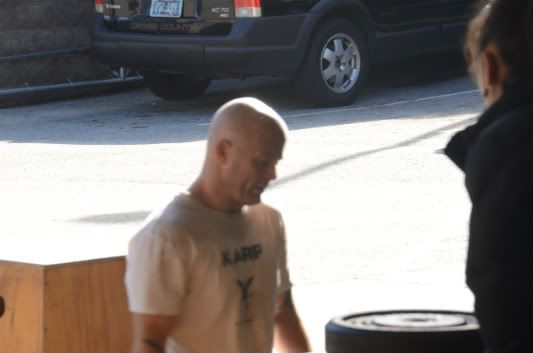 A little double dose of Ted tonight. Great picture of him here and a video showcasing his sweet Push Jerk with his little guy Cooper hanging tough in the background.  Doesn't get much cuter than Cooper.Ted and Cooper
Workout:
3 min on/1 min rest/ 5rounds
AMRAP:
3 Power cleans 105/155
1 Push Jerk 105/155
5 touch jumps – vertical leap, target 16in above your standing reach
Every rep counts. Record total reps for each 3 min round
Programming: Helene
'Tis the season for a Christmas Party, The Point Chophouse Friday December 9th 6:30p.m. is the place to be!
Information on Olympic Lifting Seminar at Crossfit West is to the right of page.  Check it out!