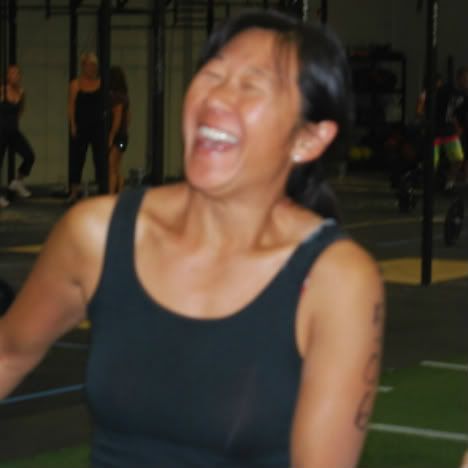 A lot of Birthday's have been flying by lately. We caught this one ahead of time. Happy Birthday Master P (google it) aka Little Mrs. P!
Workout:
3 rounds: 5 stations
Handstand Push up Ropeclimb Wallball (14/20) 10m suicides Toes 2 bar
1st rd 2 min per exercise 2nd rd 1.5 min per exercise 3rd rd 3min per exercise 1 min rest between rds
Alternate work with a partner at each station for the time allotted per station for that rd Cumulative total reps per rd
Programming: Helene
Christmas Party Tomorrow Night 6:30p.m.  The Point Chophouse!