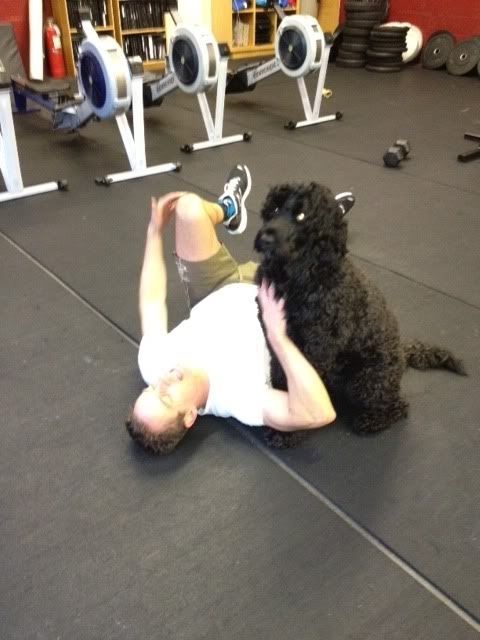 Scott and George, a little post workout lovin. Always great to see George in the gym.Workout:
While one partner rows, the other performs 8 weighted pull ups or dips. Exercises should be hard enough so that you are down to doubles and singles.
1k row/8 weighted pull ups 1k row/8weighted dips 1krow/8 weighted pull ups 1krow/8 weighted dips 1k row/ 4 weighted pull ups-4 weighted dips
Programming: Eva
Donate food to Second Harvest, please bring in canned foods.