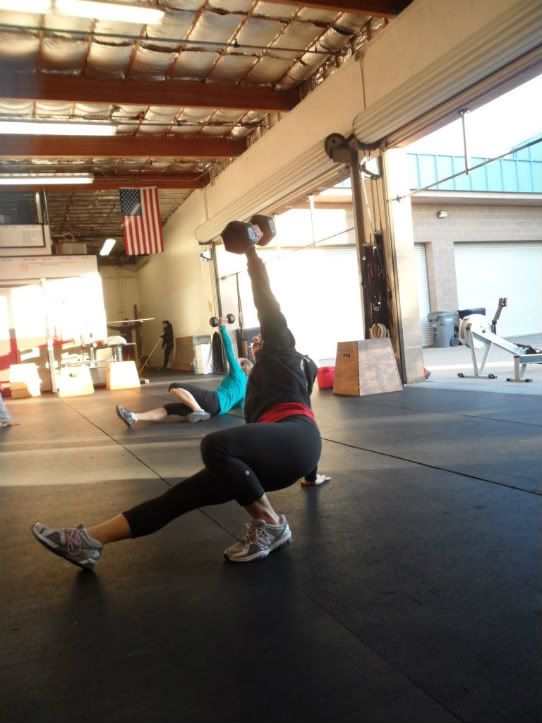 Nice shot of Melissa mid turkish get up. You can do a ton of movements with dumbbells. If you could only have one piece of equipment to train with, what would it be? Barbell, rower, pull up bar, med-ball, kettlebell? My vote would be a set of dumbbells. What's yours? Workout:
Box Jump    Rope Climb    DB Complex
     15                  5                  5
     15                  4                  4
     15                  3                  3
     15                  2                  2
     15                  1                  1
Hang Split Clean (right leg)
Programming: Annie
W

e are updating the board this weekend so if you have ANY times or weights for the board, please write them on the paper posted above the mailbox.  Thank You.
Our next cycle will start Monday the 9th.