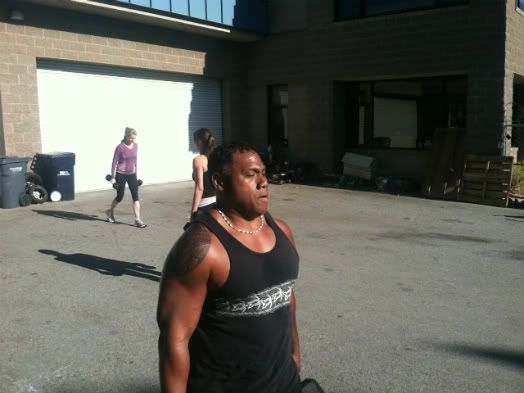 Kalae hanging on for his farmer carry, looking good.Today concluded our test week. If you have anything you would like to make up, feel free to come in tomorrow at the 7, 8, 9, or 11a.m. hours. Have a wonderful weekend. Go Patriots! (and Niners..)
Workout:
Elizabeth
Squat Clean (83/135#)
Ring Dip
21-15-9
Programming: Annie
Specialty Kettlebell Class with our very own Dominic Griego!  Take advantage of this amazing opportunity.  Saturday January 28th, 12-2p.m.  Part of the unlimited membership and regular drop in price.