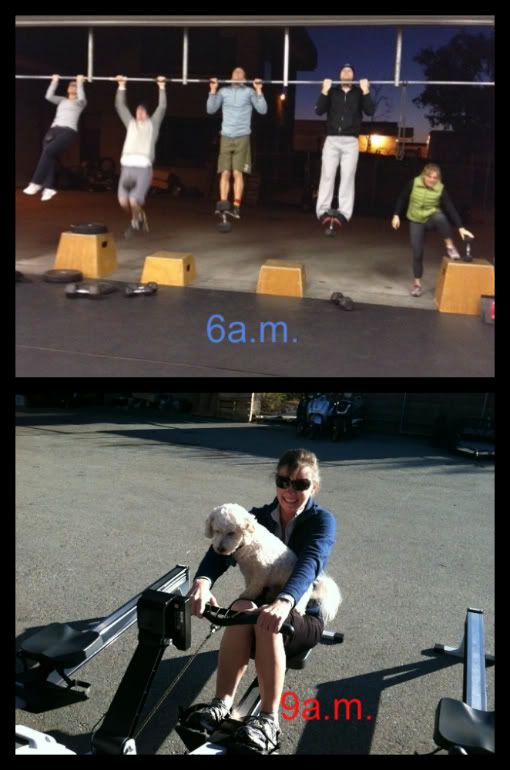 The early bird's getting through a frigid morning on the pull up bar. Just like it seems to do every day, the sun comes out and warms our little gym up. Here's Marilyn going for a row with Sparky in the morning sun. Workout:
On the minute every minute for 20 minutes alternate between three weighted pull ups and three weighted dips - approximately 50% of max.  Totaling 30 pull ups and 30 dips.
4 rounds: 10 Double Under 10 Russian KBS 10 Sit ups
Programming: Eva
Specialty Kettlebell Class with our very own Dominic Griego!  Take advantage of this amazing opportunity.  January 28th, 12-2p.m.  Part of the unlimited membership and regular drop in price.