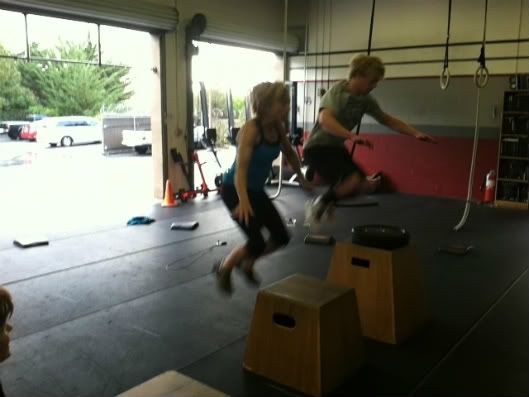 Toni Moccia and son Joey. Two very impressive jumpers. Workout:
15 minute AMRAP:
3 Rope Climbs
10 Weighted Lunges (25/45# plate)
20 GHD Sit Ups
10 Weighted Lunges
then, Tabata Push Up
Programming: Gary
Specialty Kettlebell Class with our very own Dominic Griego!  Take advantage of this amazing opportunity.  January 28th, 12-2p.m.  Part of the unlimited membership and regular drop in price.