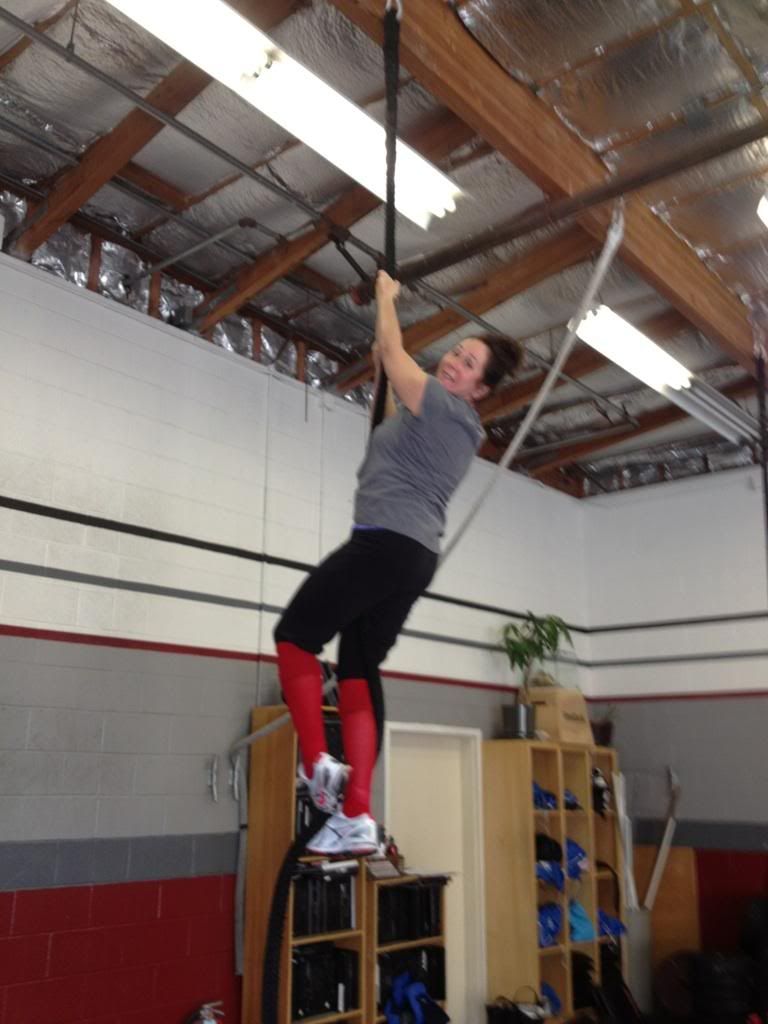 Karen Slater gets her first rope climb today and Andrew Plum got his first muscle up last night. Two great achievements, nice job you two! Workout:
3 x 800m - choose one and go for it!
Programming: Eva
S

logan contest!
We want your ideas.  Come up with a slogan for the next batch of CFSCC T-shirts.  Whoever has their slogan chosen will win a free CFSCC T-shirt and have their brilliance enshrined on CFSCC apparel forever!!
Send slogan entry to helene@bouchard.com by February 21st.