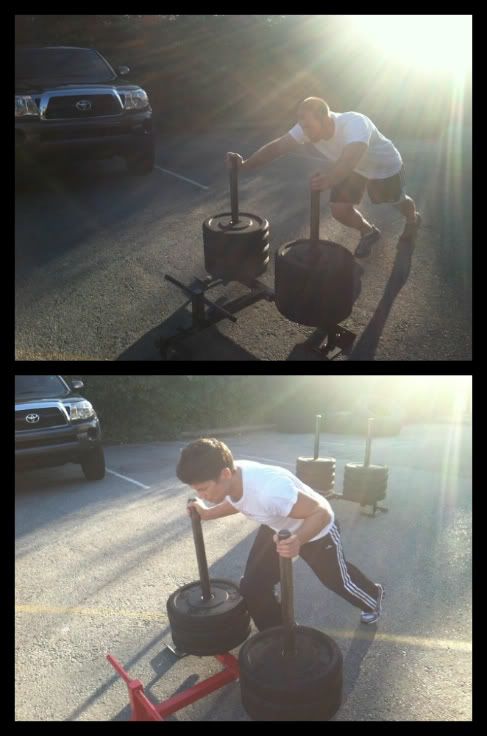 Adam and Steph endure "the humbler". And who put the "humbler" sticker on the prowler? Pretty perfect, I'm guessing Mr Greco.
Workout:
3 Rounds:
30m Prowler Push (230/320)
400m run
30m Prowler Push
500m row
Programming: Helene/Gary
Slogan contest!
We want your ideas.  Come up with a slogan for the next batch of CFSCC T-shirts.  Whoever has their slogan chosen will win a free CFSCC T-shirt and have their brilliance enshrined on CFSCC apparel forever!!
Send slogan entry to helene@bouchard.com by February 21st