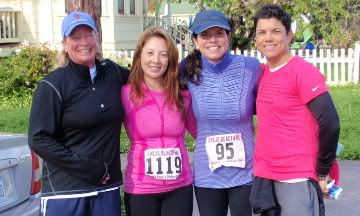 Beth, Lisa, Jaime, Steph, and Shea all ran in the She Is Beautiful 5K and 10K on Sunday, the "Pinkest" run around.
Third times a charm.
Workout:
5 x 3 Dip & 5 x 2 Rope Climb (some challenging version)
then,
5 Rounds AMRAP:
30 seconds burpee
30 seconds box jump
30 seconds jumping lunge
30 seconds rest
-score total reps
Programming: Gary
Proanox
Justin from Proanox will be in the gym Saturday March 31st to talk about the Proanox product, and if you've heard anything about this stuff, you know not to miss out!