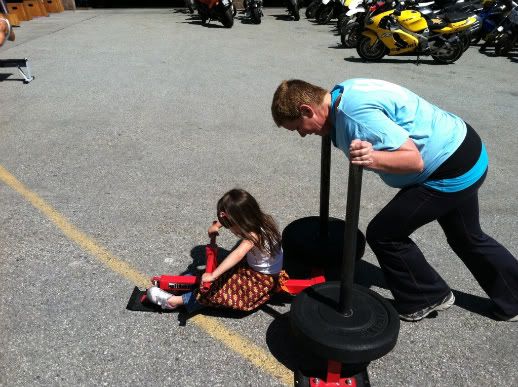 Christine doesn't bother with adding more plates, she just lets her daughter Claire go for a ride, it's fun for everyone. Workout:
Bench 5-5-5
4 Rounds:
Parking lot - round trip prowler PUSH/Walk. 140/230# 7 DH Pull Ups 200 m Run
Programming: Tara
Party time! Next Saturday the 21st we will be celebrating Eva's induction into the Ski and Snowboard Hall of Fame. Join us at The Point Chophouse, 6p.m., for the festivities. Guaranteed to be a good time!