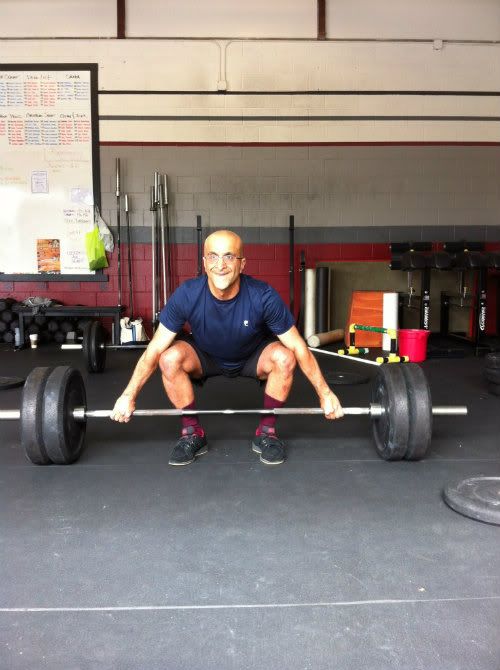 Probably a new movement for most, the snatch grip deadlift. By using much greater weights than can be snatched, this is a great exercise for increasing strength of the first pull. Here is Farzad looking pretty perfect in his snatch set up. Workout:
Snatch Grip Dead 5-5-5-5-5 (work up to one heavy set of 5)
then,
3 Rounds:
400m run
5 Split Snatch
3 minute rest
Programming: Tara
This fundraiser will help support the operating costs of St. Jude's Hospital, which services children with cancer and other deadly diseases.

Please help us support this important cause.