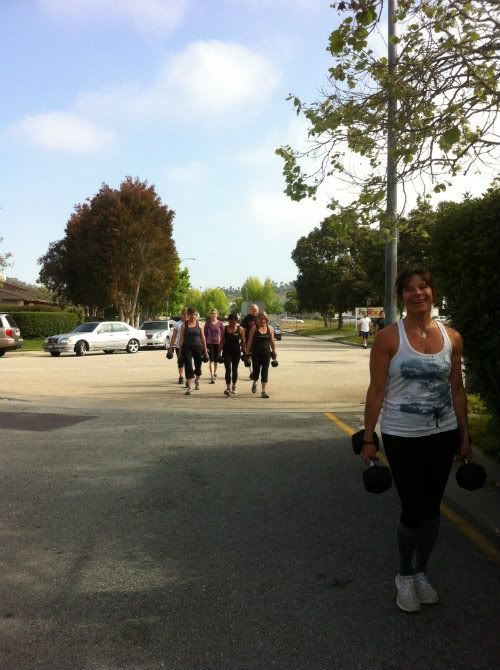 Michele leading the pack, all smiles.
*ATTENTION*
*There will be no 7am class this Saturday morning and also there will only be a 10am class this Sunday*
Come one come all! The Norcal Regional is this weekend, May 18-20th. The heat times are under "Regional Event Details" at NorCal Regional. Hope to see you all there!
Workout:
First complete one minute AMRAP of Double Unders.
4 Rounds:
200m DB Farmer Carry
15 Ball Slam
1 Rope Climb
Double Under (# you got in one minute AMRAP)
Programming: Tara
On Sunday May 27th CFSCC will be hosting a fundraiser for local trainer, athlete and friend, Kelvin Nivens. There will be a workout at 9, 10 and 11am and some food and fun afterwards. Please contact annie with any questions.
Also, on Saturday June 9th CFSCC will be participating in the

Crossfit For Hope

Fundraiser.

This fundraiser will help support the operating costs of St. Jude's Hospital, which services children with cancer and other deadly diseases.

Please help us support this important cause.