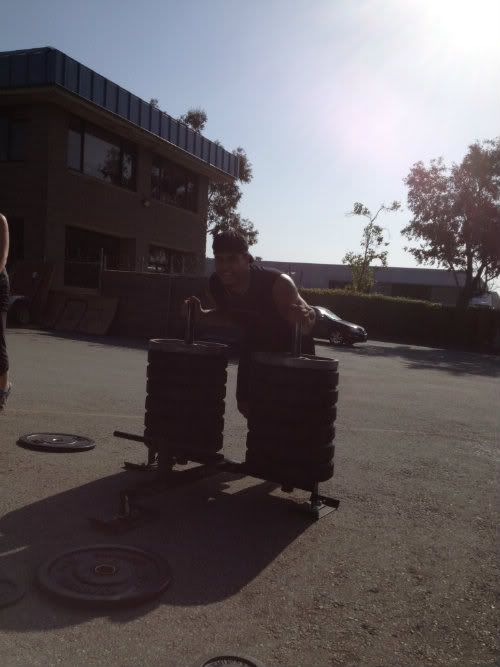 Tony Swan is one powerful guy.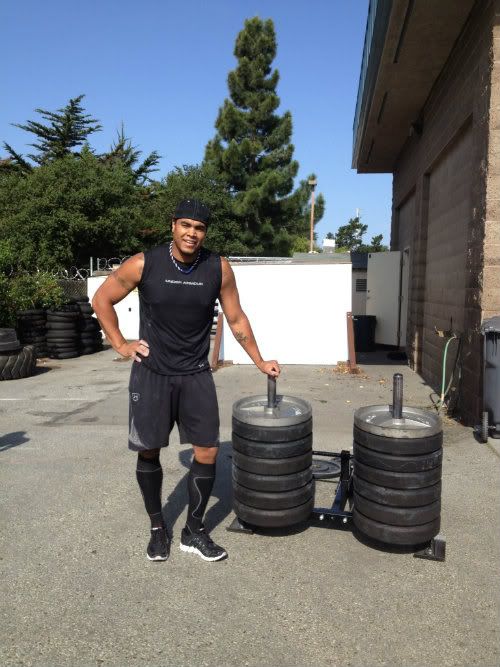 Victory.
*ATTENTION*
*There will be no 7am class tomorrow morning and also there will only be a 10am class this Sunday*
Great day today at the NorCal regional competition!  Annie's first heat tomorrow starts at 11:22am and the fourth women's workout starts at 4:54pm (specific heat time to be determined).
Workout:
5 rounds:
Strict Muscle-up -5  - 4  - 3  -  2 – 1
Or
Weighted Dead Hang Pull up  5 – 4 – 3 – 2 – 1
AND
Weighted Dips  5 – 4 – 3 – 2 – 1
Alternate rounds of Muscle-ups or Pullups and dips with one 60 meter Prowler Push
Increase weight of pull up, dip, and prowler push each round.
Record max weight or number of muscle ups
Programming: Helene
On Sunday May 27th CFSCC will be hosting a fundraiser for local trainer, athlete and friend, Kelvin Nivens. There will be a workout at 9, 10 and 11am and some food and fun afterwards. Please contact annie with any questions.
Also, on Saturday June 9th CFSCC will be participating in the

Crossfit For Hope

Fundraiser.

This fundraiser will help support the operating costs of St. Jude's Hospital, which services children with cancer and other deadly diseases.

Please help us support this important cause.