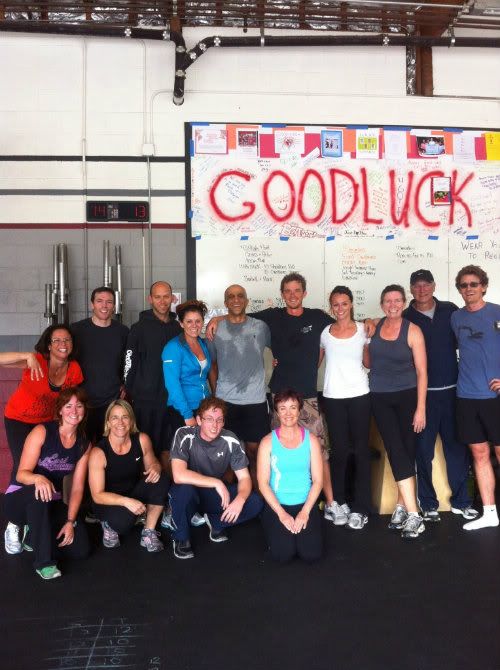 Farzad is off to Minnesota again, but fear not, he will be back in about 7 months. We hope he takes some of Annie's good luck with him.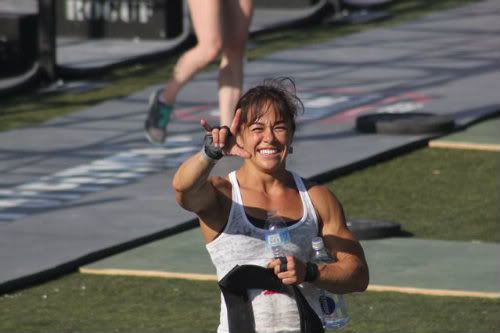 What can you say that hasn't already been said, the humble inspirer does it again. What was your favorite moment of the weekend? I know it's not easy, but if you had to choose one what would it be?
Let's keep this thing going! The Games are in Carson California, July 13th-15th. You can find tickets at The Games website Workout:
10 minute clock:
5 set overhead squat AMRAP
-get as many OHS as possible in 5 sets within the 10 minute time cap.
then,
10 minutes:
Run as far as you can
Programming: Gary
On Sunday May 27th CFSCC will be hosting a fundraiser for local trainer, athlete and friend, Kelvin Nivens. There will be a workout at 9, 10 and 11am and some food and fun afterwards. Please contact annie with any questions.
Also, on Saturday June 9th CFSCC will be participating in the

Crossfit For Hope

Fundraiser.

This fundraiser will help support the operating costs of St. Jude's Hospital, which services children with cancer and other deadly diseases.

Please help us support this important cause.