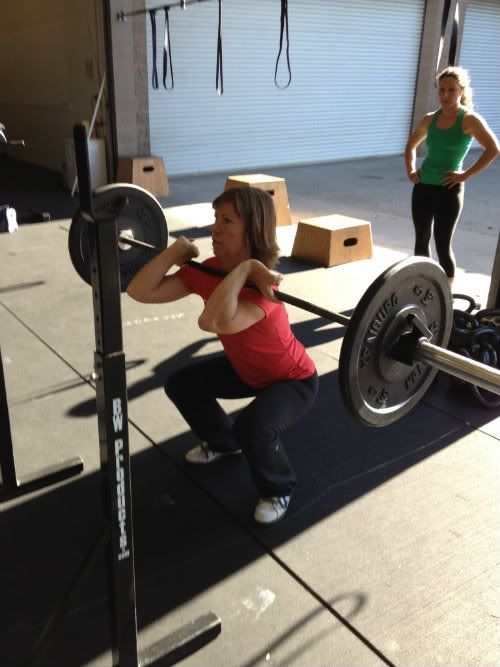 You've heard it before many times, the front squat is all about the elbows. When the elbows drop, the barbell moves forward and your body will inevitably follow, causing the chest to come down and weight to shift toward the toes. If the elbows stay up, the barbell sits back on the rack, chest remains vertical and weight stays back allowing for a proper and effective squat, as shown here by Mrs. Kelly Greco. ***No 6am or 4-7pm classes on Memorial Day*** Workout:
Front Squat 5-5-5
then,
Running Clock:
400m Run -  If you return before 2 minute mark, complete as many KBS as possible.  7 minute AMRAP starts at 2 minute mark.   At the top of every minute complete 5 push up - 7 pull up - 9 squats, then complete as many KBS as possible with time remaining before next minute.  Score total KBS.
Programming: Tara
On Sunday May 27th CFSCC will be hosting a fundraiser for local trainer, athlete and friend, Kelvin Nivens. There will be a workout at 9, 10 and 11am and some food and fun afterwards. Please contact annie with any questions.