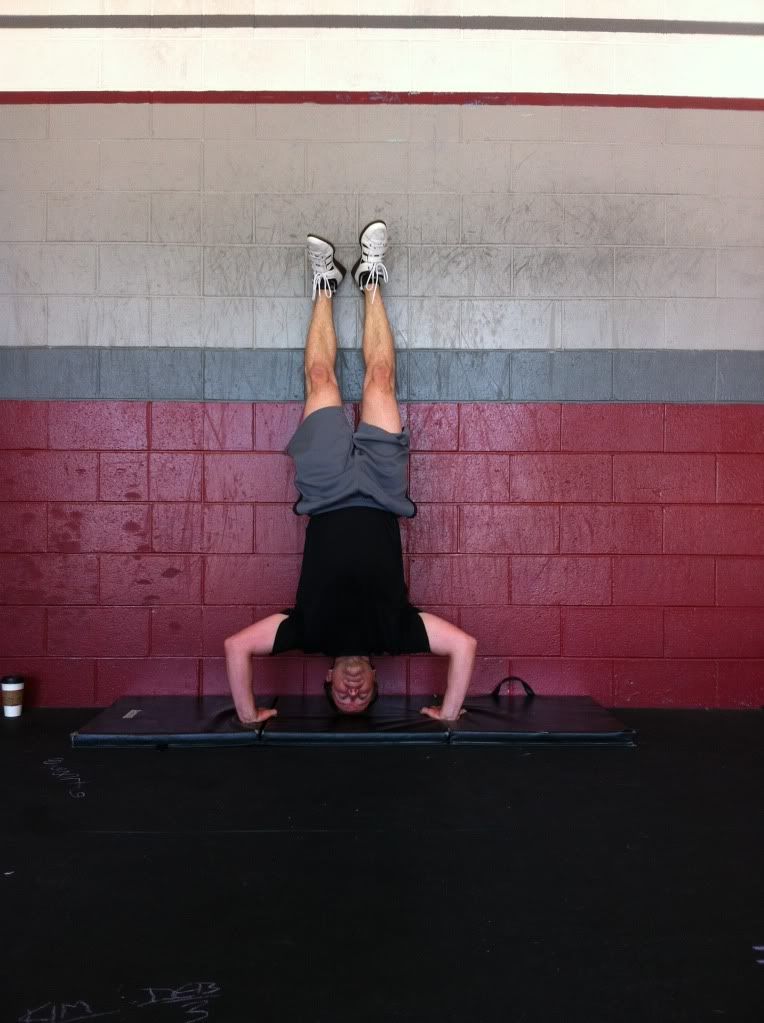 Chris Stallard, cruising through his handstand push ups.
Workout: 5 Rounds: Back Squat 5 reps Max Reps of HSPU
then... Max Prowler meters in 60 seconds (180#/90#)
Programming: annie
Tomorrow is the

Crossfit for Hope

workout. We will be running the workout at ALL of our morning classes. We would love to see you all there. If you cannot make it but would still like to donate click

here

.