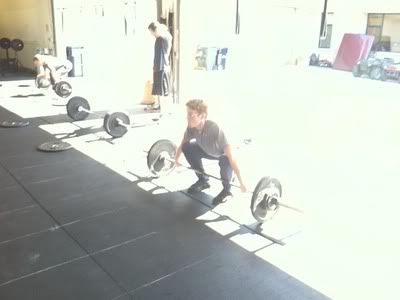 Leo sets up in a solid position.
Here he maintains his back position, knees are tracking back and out of the way.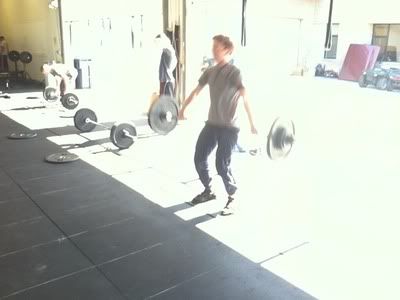 That's where we want the bar!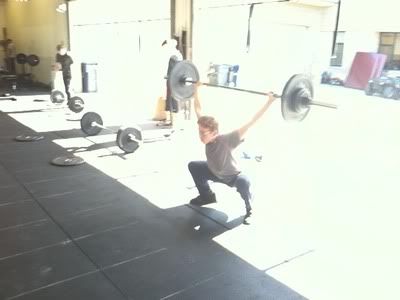 Solid comes to mind again, nice work Leo. Workout:
1RM Snatch
Programming: Gary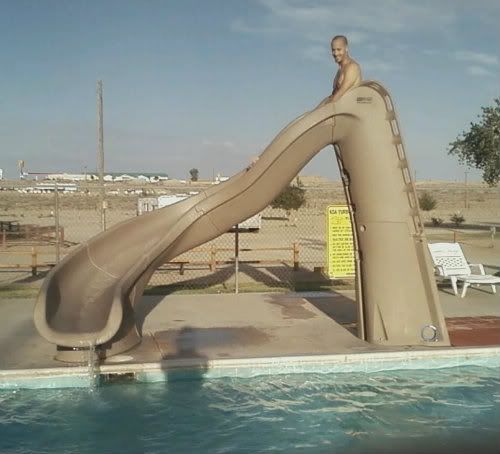 One of hopefully many photos to come from Shea and Ben on their Rezentes Adventures. They called this one the turbo twister!