This just in! 700m swim (with fins), 11k run, 8k bike, hills all on Wednesday. Check back for more updates!  Other workouts announced, check games.crossfit.com.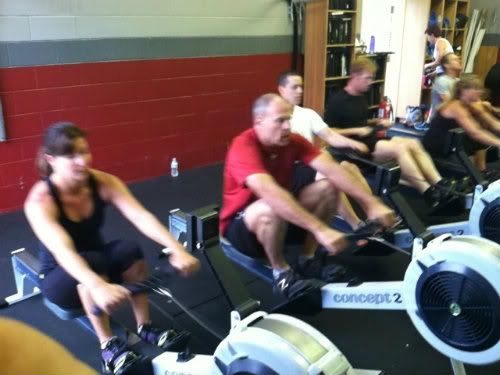 Here are some of the 6am peeps going all out mid 250 meter row.
Workout:
5 Rounds:
250 meter row for time
Dumbbell Complex - 5 Sets:
1 Deadlift
1 Hang Power Clean
1 Front Squat
2 Lunges
- Score median row time and heaviest dumbbell weight completed.  Cannot put dumbbells down for weight to count.
Programming: Gary
Weekend schedule

- Saturday the 14th, 8, 9, and 10am ONLY. Sunday the 15th 9am ONLY