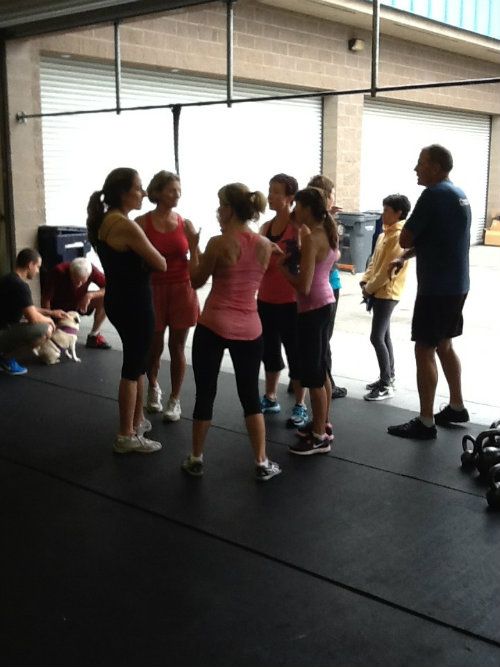 It's a Sunday Social.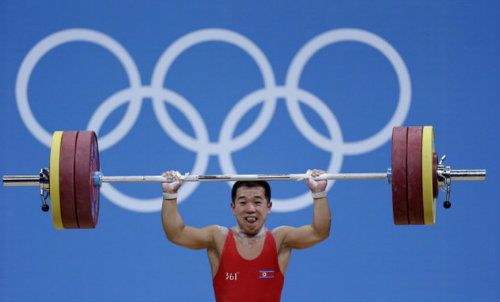 Om Yun Chol of North Korea Clean and Jerked 3 times his bodyweight today, 374 pounds! He's all of 5 feet tall, 123 pounds. Workout:
With a partner: Four Tabata intervals of wall balls (14/20). Partner A works during the 20 second intervals, partner B works on the ten second intervals, each resting while the other works.  Immediately after the fourth ten second interval, both partners run 200 meters for time.  Once everyone is back in the gym complete another four rounds of Tabata wall balls, with Partner B working during the 20 second intervals and partner A during the 10 second intervals.  Rest one minute.
Repeat three times but with mat-nasties the second round, KBSs the third, and push ups the fourth round.  The score is the sum of both partners lowest reps held for both the 20 second and 10 second intervals.
Programming: Josh

Excel Performance is joining forces with Crossfit Santa Cruz Central! Jill McCormick, Physical Therapist and Certified Athletic Trainer, and CSCC want to make sure you stay healthy and able to train without risk of injury. Have a nagging ache or a pain? Do you have an old injury you want to avoid aggravating? Having difficulty with your clean, snatch, or squat? Trouble achieving full range of motion overhead or touching your toes?
Jill can help!
Free 15 minute consultations will be offered starting the week of July 30th: Monday July 30th: 7-11am Wed August 1st: 7:30-8:30pm Saturday August 4th: 9-10:30am
Future free consults to be offered weekly; times to be determined and/or by appointment.
No appointment necessary but please call or email Jill with any questions: 831-566-2004 Jill@excelsantacruz.com