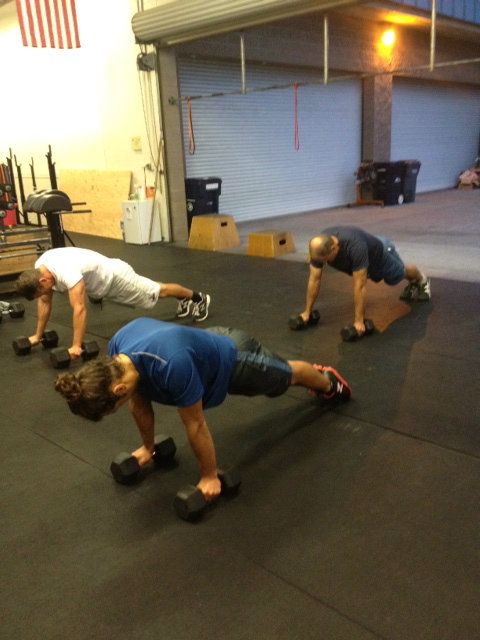 Great body position here, full engagement and tightness with Robert, Scott and Baldo. - EvaWorkout:
1 db push up plus a row with each arm. Plank 15 seconds of mountain climbers  Plank Hop to squat  Stand Hang power clean and 8 one arm Db presses. ( 4 each arm )
10 rounds ( approx 40-60 seconds rest between rounds)
Programming: Eva
Hey everyone. The Diamond in the Tough competition is in full swing. We have several members competing and many of them will make the final on Sept 29th.
The final is at CrossFit West Santa Cruz and we need volunteers! If you are interested, register here 

www.diamondofthetough.com
Volunteers get food, T-shirts and some really cool SWAG bags !
If you have not already check out the Olympic Lifting Seminar we are hosting on October 6th (linked to the right of the page).  This is a great opportunity to take advantage of.
This years affiliate cup will take place October 20th at Crossfit Santa Cruz, so start finding your team members!