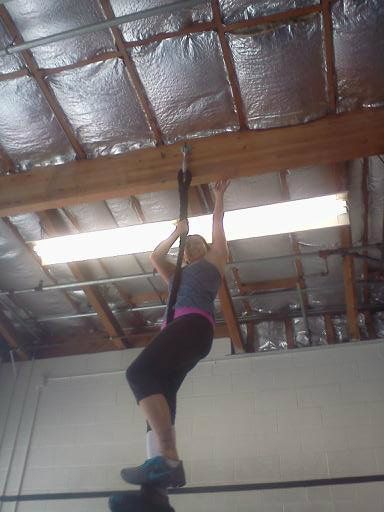 We've been wanting to post this for a week now but due to all the great videos being made by Tammy, we've had to wait it out a bit. So here she is, new member (relatively) Jenn Parra not only got her first rope climb last week, she topped it off with winning a free October. Life is good, way to go Jenn! Workout:
Tara's 21st Birthday!!
For time:
21 Body weight Backsquats
21 Toes 2 Bar
21 ¾ Body weight Frontsquats
21 Toes2Bar
21 ½ Bodyweight Overhead Squats
21 Toes2Bar
Programming: Helene
***ATTENTION***  ONLY Class Saturday morning is 7am, i.e NO 8, 9, or 11am and the 10am free class is also canceled.  Thanks.