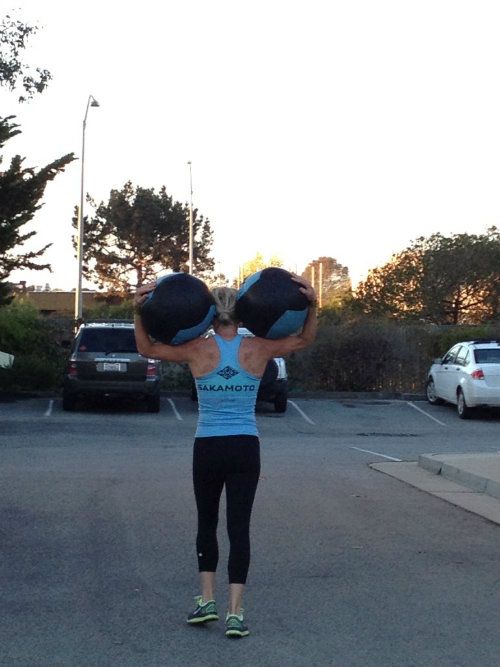 Game off, that's a little too dangerous with this crowd. Debbie carrying a lot of weight on those shoulders!Workout:
400m Run
30 Thrusters (65/95#)
30 Toe To Bar
200m MedBall Carry (two balls 14/20#)
25 Push Press (75/115#)
25 Hand Release Push Ups
200m Waiter Walk (25/45#)
20 MedBall Cleans (14/20#)
20 Wall Ball
400m Run
Programming: Shari
October 20th Affiliate Challenge Competitors!!  
Please email helene@bouchard.com if you have a team OR want to be on one.  Thank You!!