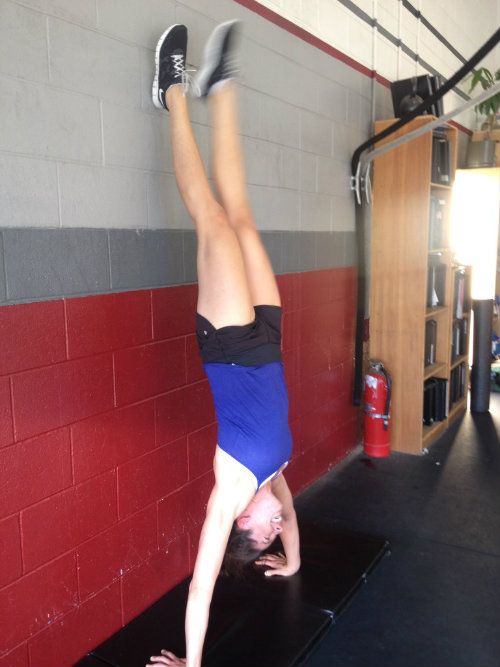 All smiles, handstand style.
A goody.
Workout:
Chose one variation:
- 3 x ME DB Seated Press
- 3 x ME Banded HSPU
- 3 x ME HSPU strict > kip (get as many as you can strict and then finish with as many kipping HSPU as possible)
then,
8 minute ladder - KBS and Burpee - 3-3, 6-6, 9-9..
- Go from three KBS to three Burpee into 6 KBS and 6 Burpee etc.
Programming: Tara
7am only this Saturday. Come on down to the Affiliate Cup at Crossfit Santa Cruz, it's going to be a blast!