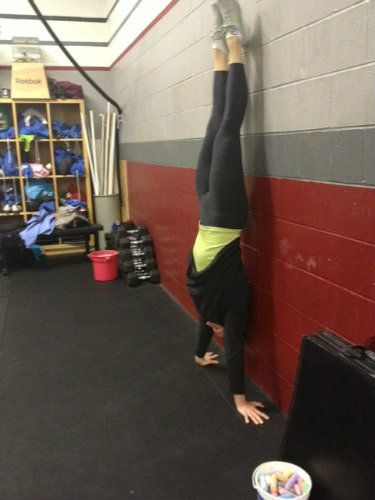 Tamara shows perfect form, tightness integrated throughout her body with extended shoulders.
Workout:
Skill work:
1) plank hold on knees, toes or instep with chest slap
2)3 push ups with a 15 second handstand x 3
3)weight shift in handstand from hand to hand with a tiny lift. Try full chest slap if possible.
4) hand walking- must be able to perform 6 clean chest slaps on the wall.
then,
3 Rounds:
500m Row
21 KBS
12 Burpee
Programming: Eva