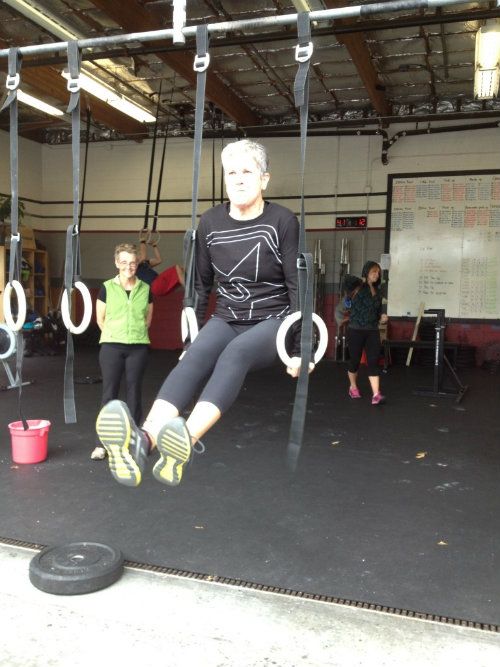 Impressive and cool photo for many reasons. Kathy works on extending her legs out into the L position, very nice effort. Meredith looking on with a supportive smile, very important aspect of training. Mallory walking out with that swagger she's had lately crushing workouts. And Joe Morton in the background just about to throw his head through in a pretty muscle up. Kind of captures our gym in one shot no?Workout:
Air Squat: 150 - 125 - 100
Row cal: 55 - 45 - 35
Double Under: 240 - 200 - 160
Ground to Overhead (65/95#): 55 - 45 - 35
-Chose a volume of reps for each movement, the first number of each row is Rx.
-After you chose your number, complete that number on a 20s on 10s off interval for air squat, double under and ground to overhead.  For the calorie row, get to your number on a 30s on 30s off interval.
-Start at air squat, end at ground to overhead.  Your time is scored after last ground to overhead.
Programming: Gary