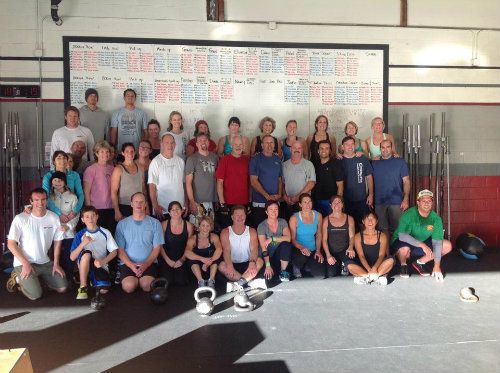 The 7:30am crew, all 37 of them!A little footage for your viewing pleasure, organized chaos. Workout:
ANNIE ARE YOU OK?  Thanksgiving Style!!
21-15-9
Wallballs (14/20)
Kettlebell Swings (35/53)
Box Jump
Sit up
Shuttle Run
As a team, each team member starts at a different station.
Once the whole team has completed 21 reps at their station,
they move to the next station and complete 21 reps there until all stations have been completed by each member.
Then they start again with 15 reps at each station, then 9 reps.
Team time is when all members have completed all reps.
Programming: Turkey
Congratulations to Elana for running a 10k today, outstanding job!