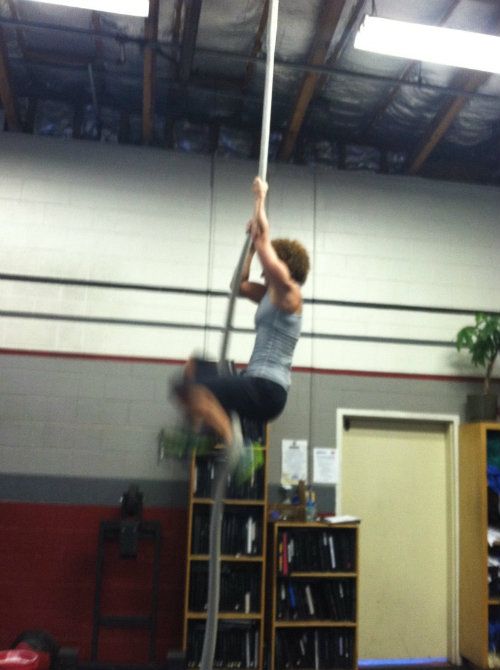 The first challenge of the day was to get as many rope climbs as possible in 3 minutes. Extraordinarily impressive was Mindy Yaninek's score of 6! Here she is in her element.
Grab your Santa Cruz Sentinel today and check the "Out and About" section for an article on The NorCal Masters!  You can also check out their blog here Out and About.
Workout:
3 minute max Rope Climb
2 Rounds: 400m run / 500m row 2 minute rest 500m row / 400m run 2 minute rest 
Attention all Crossfit Santa Cruz Central members and trainers.  Please send Helene@bouchard.com the number of years you've been Crossfiting and any athletic successes you've had outside of the gym, e.g. weightlifting meet, Crossfit comp, marathon, triathalon, climbing, etc.  Thank you.