Shana surprised herself with her first no-footed rope climb today. This was her fourth one!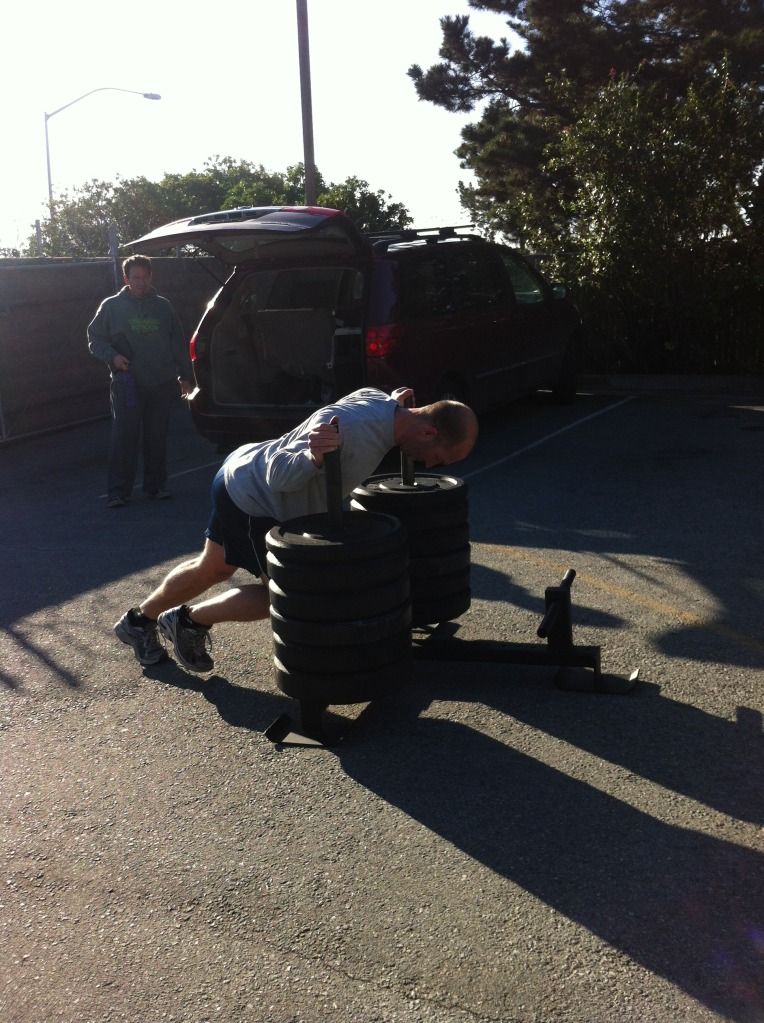 David sizing up Billy's effort.
And then some.
Workout: 
Rest as much as needed. Score is the total weight of all prowler trips.
plank hold/30 sit ups/20 v-ups
One person runs while the other holds a plank, then partners switch. Then first person runs again while the other person does 30 sit ups, and then the partners switch. Continue for the v-ups and then start again on the plank hold. Score is total # of 200m runs performed between the 2 partners.