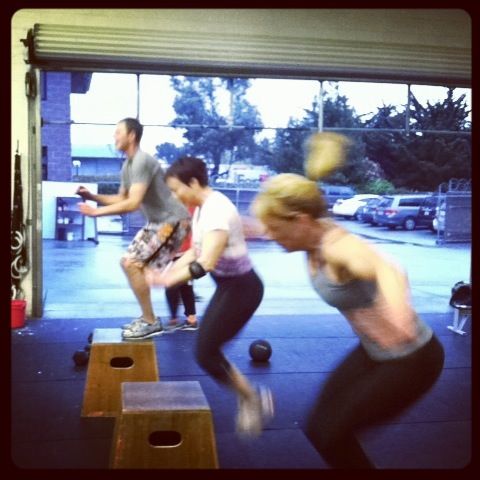 Steph, Larisa and Todd trying to hold their box jump numbers on the workout today.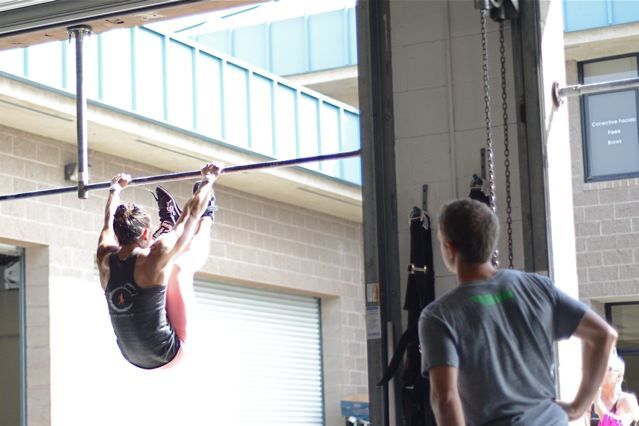 Annie on her way to improving her score.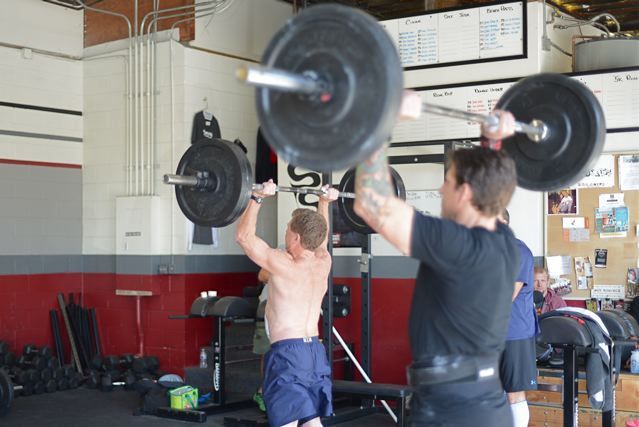 Skip and Johnny going for it together.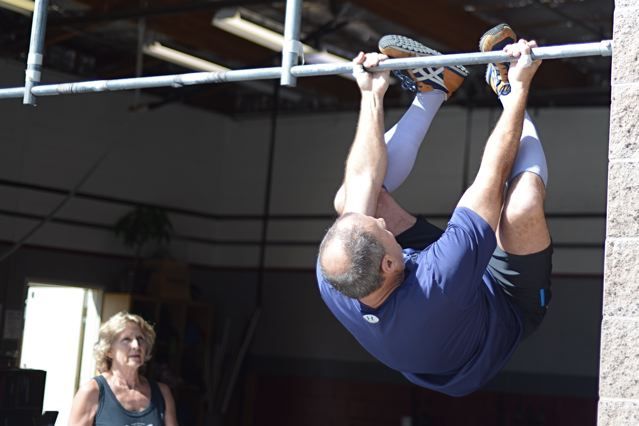 Robert working through those toe to bar.
End Of The Open BBQ Bash!

Sunday April 7th, 12-3pm @ The Gym

BYOB and a side if you'd like, we'll have burgers to go around!
Workout:
5 minute AMRAP - Front Squat *Score load (reps x weight).  Use same weight for entire 5 minutes
5 Rounds - running clock: 1st minute - 15 Box Jump (20/24in) 2nd minute - 20 Ball Slam (20/30#) 3rd minute - 15 Dumbbell Push Press (35/45#)