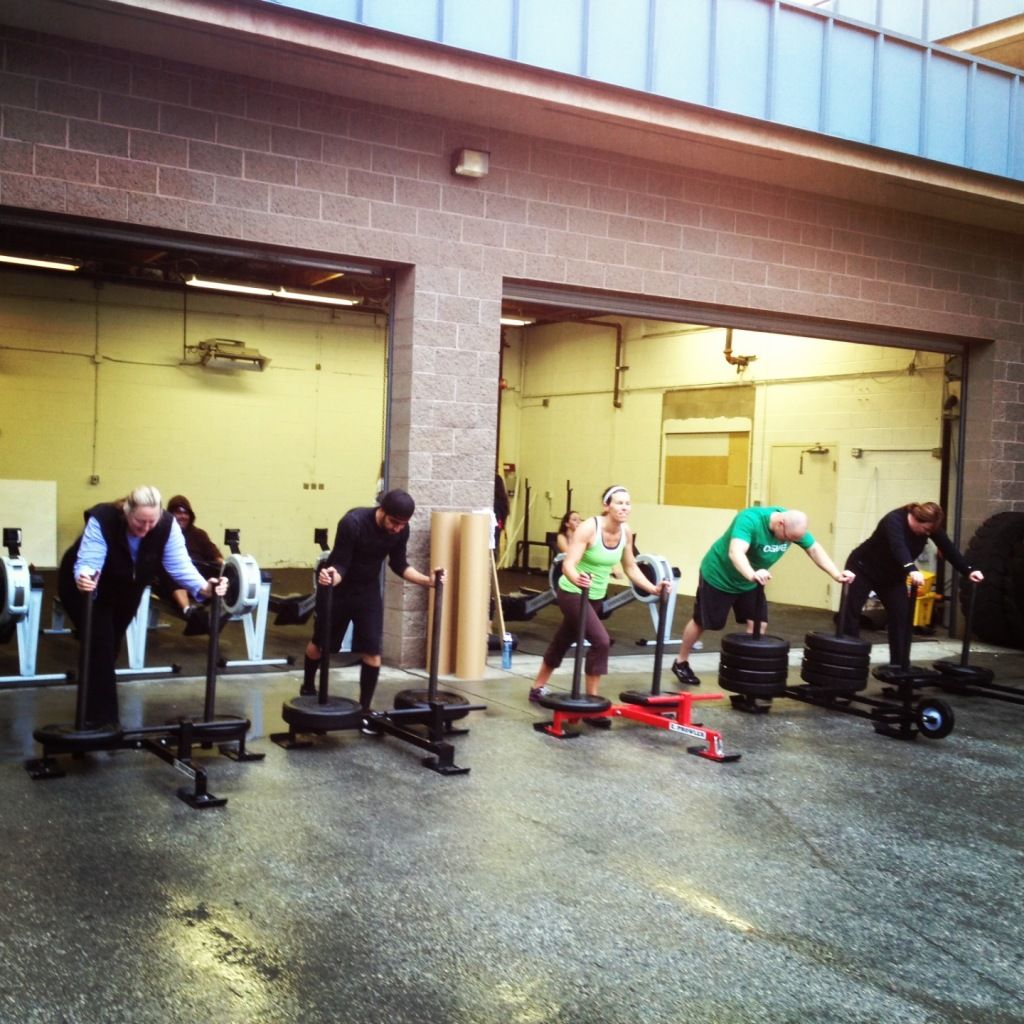 Kelly, Raeid, Karen, Dwayne and Daun get set for the never easy prowler push in the rain. Workout:
Sumo Deadlift 5-4-3-2-1
5 Rounds: 2 minute AMRAP:  Prowler Push 40 yards (heavy) Row for meters with the remaining time 2 minute rest *score total meters 
End Of The Open BBQ Bash! Sunday April 7th, 12-3pm @ The Gym BYOB and a side if you'd like, we'll have burgers to go around!