CSCC says good bye for now to Peggy Farr, we'll see you soon Peggy!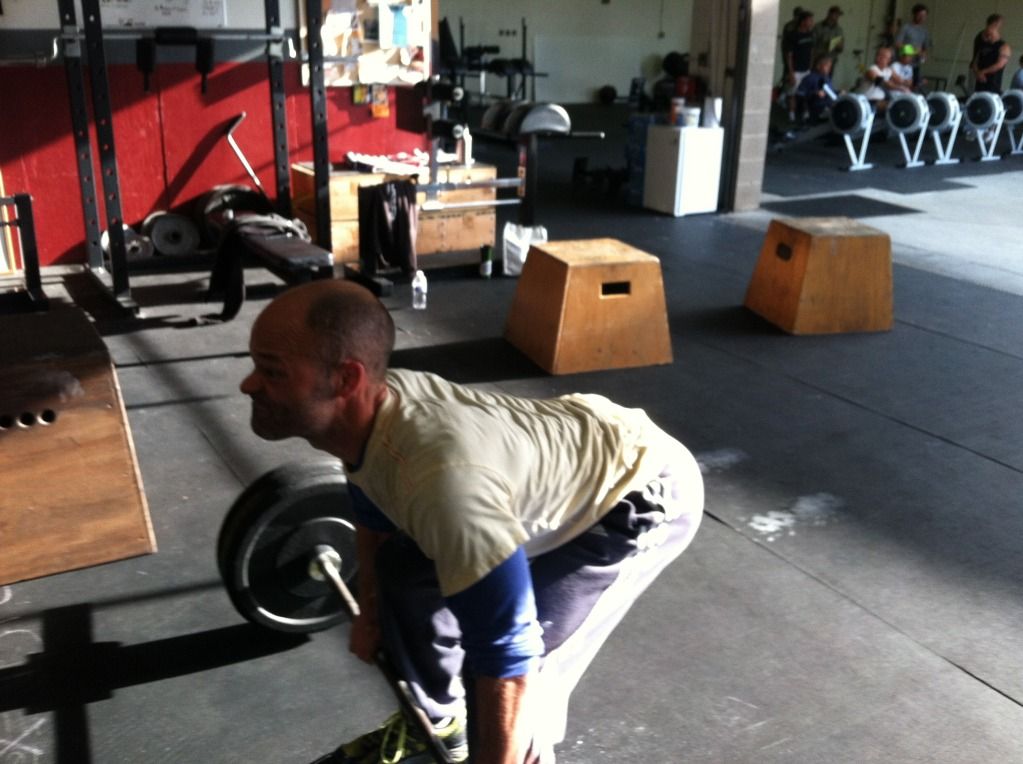 A really easy way to tell if someones back is set, is by simply looking at the wrinkles in their shirt. If their shirt is nice and smooth, chances are the back is not set in the position we want to lift from. If there are wrinkles, shown clearly here by Ricardo, it's safe to say you're ready to lift.
Here's a little warm up for tomorrow, incredible performance by Ben Smith. Workout:
800 meter run
3 Rounds: 5 Deadlift (155/225#) 10 Burpee 15 Box Jump (20/24in) 
800 meter run
3 Rounds: 15 Box Jump 10 Burpee 5 Deadlift 
800 meter run
End Of The Open BBQ Bash! Sunday April 7th, 12-3pm @ The Gym BYOB and a side if you'd like, we'll have burgers to go around!