If you haven't heard, we've expanded. Todays workout used the entire space, even the courtyard!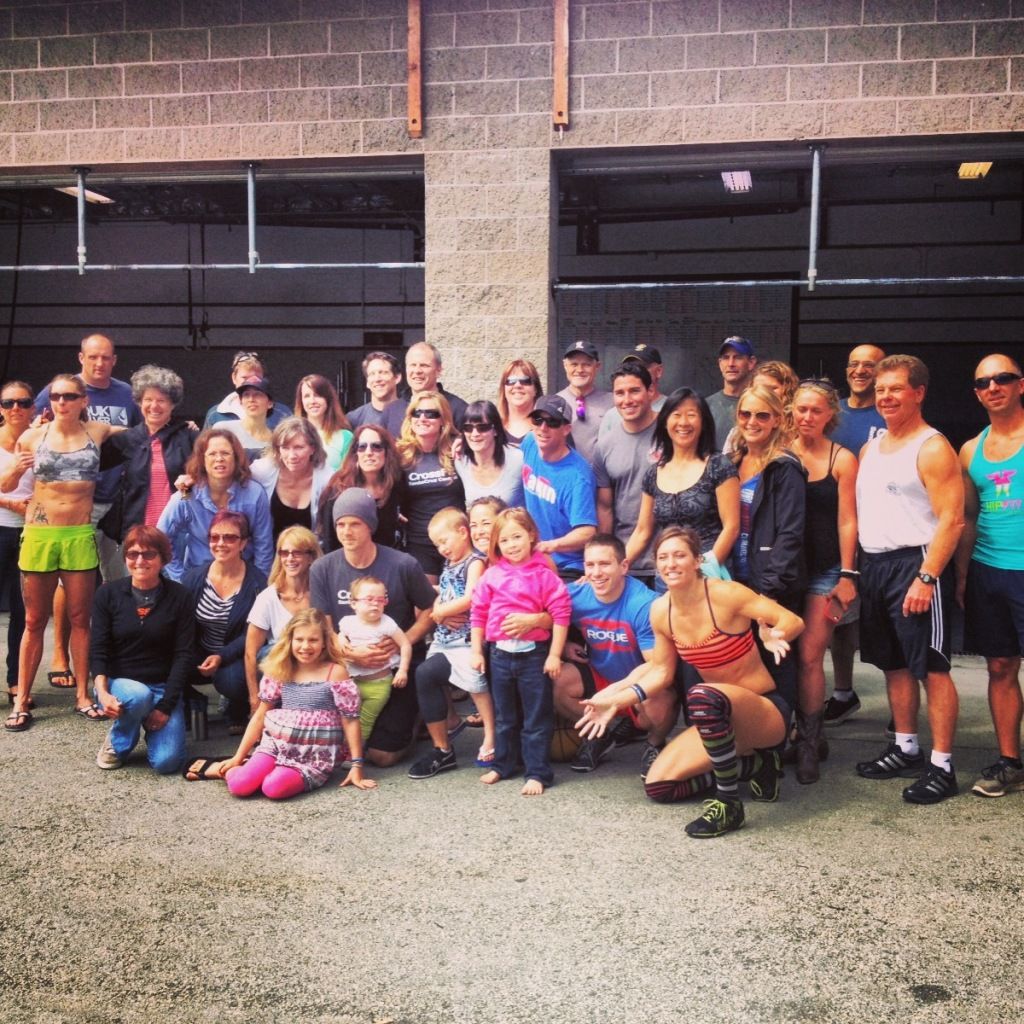 2013 close of The Open BBQ bash at CSCC. Thanks to everyone for coming out and to those of you who missed it, don't worry, there'll be plenty more CSCC events to come!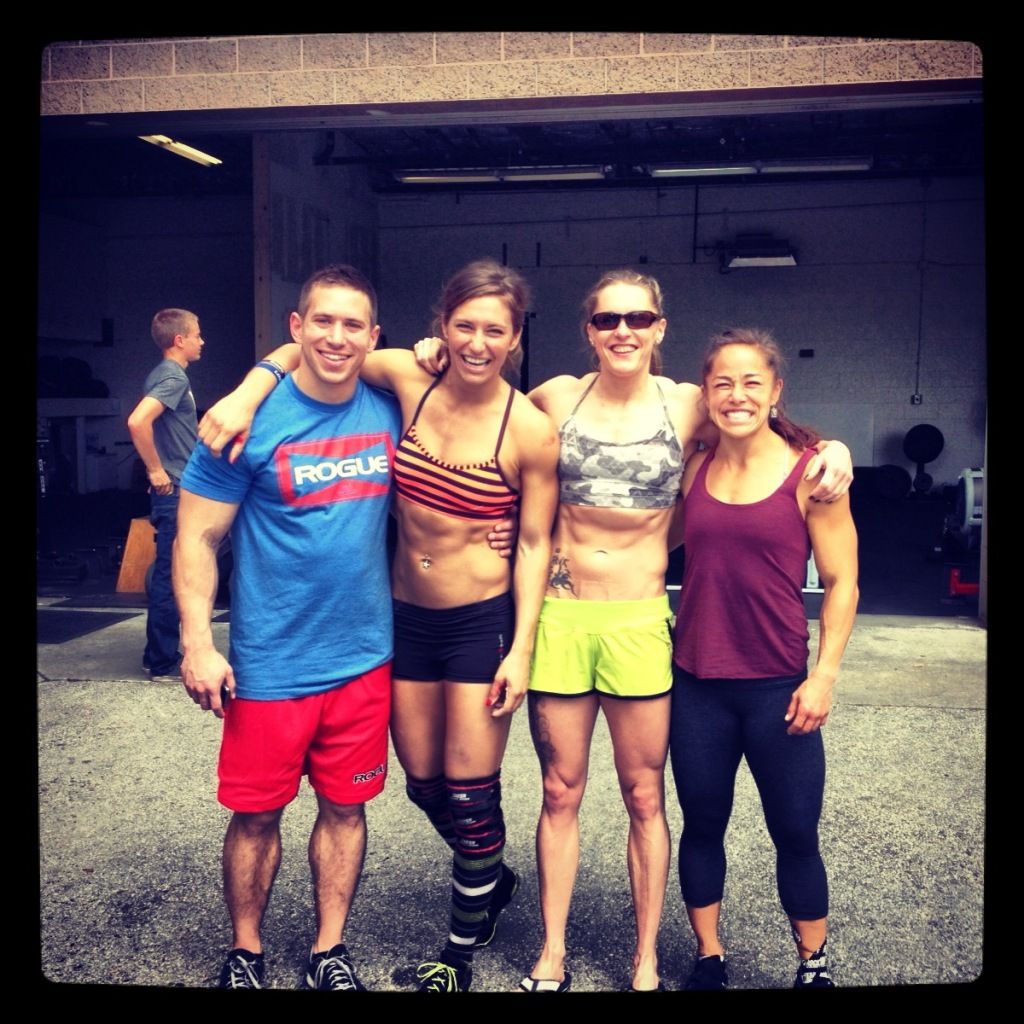 Big shot out to Sam Briggs and Andrea Ager for joining Annie and CSCC for 13.5, we loved having you guys! And you know the party is cool when Dan Bailey shows up. These four are as cool as they are fit, until next time! Workout:
With a partner, alternating work for time. 2,4,6,8, then 10 reps of the following movements: Push ups, med-ball cleans (20/30), weighted sit ups (20#), KBSs (35/53).  While partner A is working, partner B is completing 20, 40, 60, 80, then 100 single reps with a heavy jump rope, then switch.  After both partners complete 2 reps of each movement and 20 singles, they push a weighted sled 60 yards, 30 yards weighted with one partner, 30 yards weighted with the other, then proceed to the round of 4 reps.  Sled pushes are completed after the rounds of 4, 6, 8, then 10 as well.