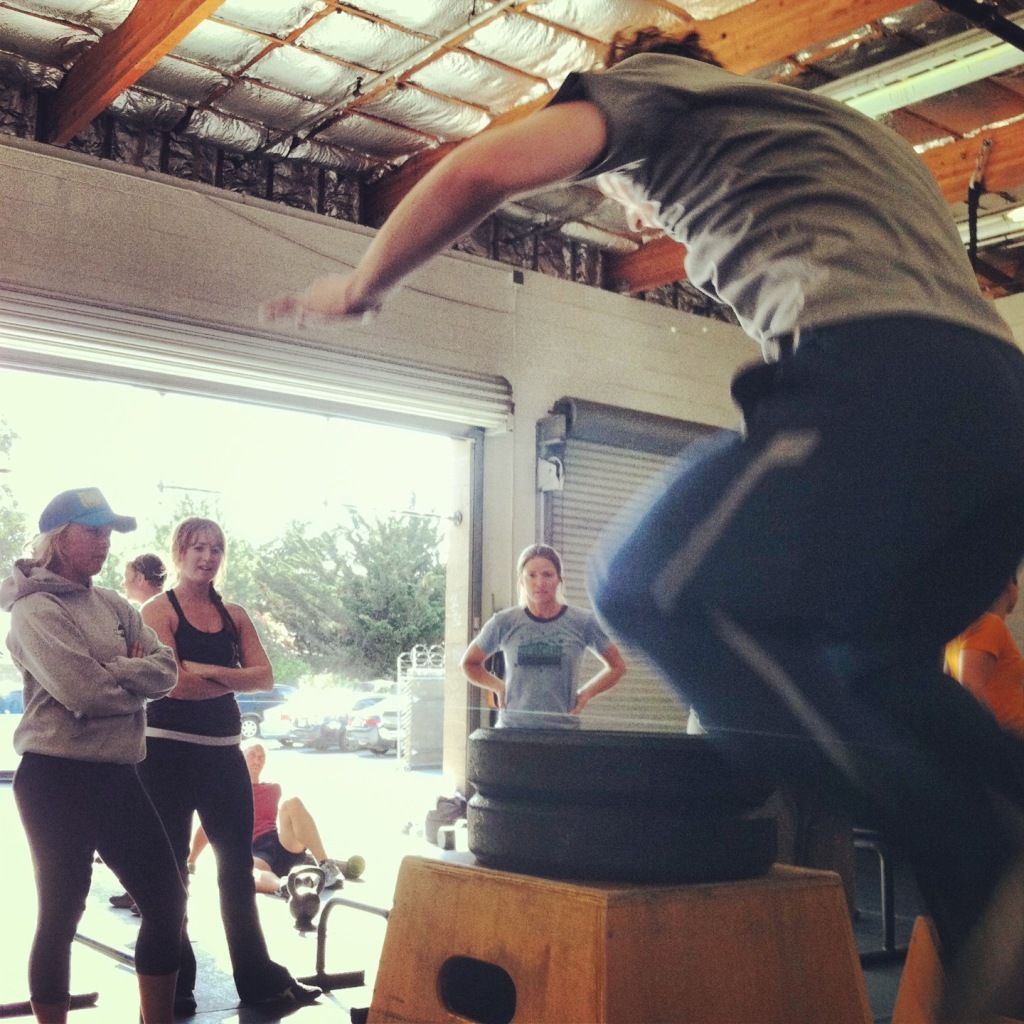 Leo is always impressive with the box jumps, and he got to show us a little bit of how tough he is!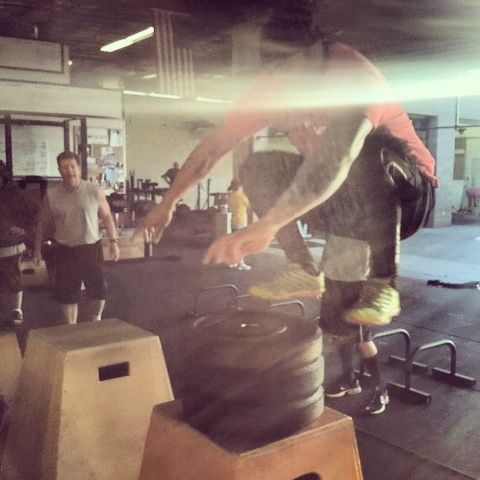 Good thing Tony's a good squatter.
Bill Walls, opened up and committed!
Workout:
Tabata Lsit & 5 x 3 Box Jump
KBS (35/53#): 8-10-12-14-16 DB Thruster (25/35#): 16-14-12-10-8 *Run 5 shuttle runs ~ 15 yards between each movement, i.e. KBS > Shuttle Run > Thruster > Shuttle Run etc.