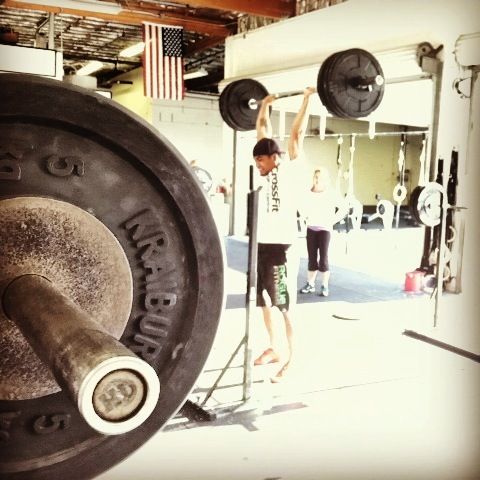 A ton of PR's going down today, I got to witness 6 first hand at 9am. Here's Tony going for it on a 205# push press. Nice job today everyone! Workout:
Shoulder Press 5-3-1-1 Push Press 5-3-1-1
5 Rounds: 5 x: 1 DB Deadlift 1 DB Hang Power Clean 1 DB Push Press 40 meter farmer carry *Once you start a round you can't put dumbbells down until the round is complete.