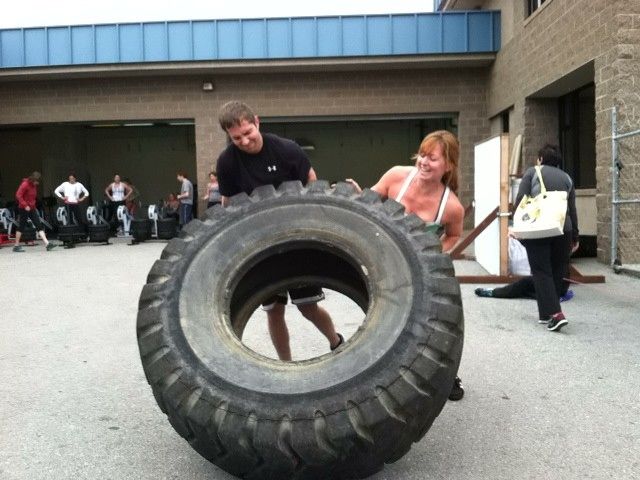 Nick and Mallory work together to flip the tire!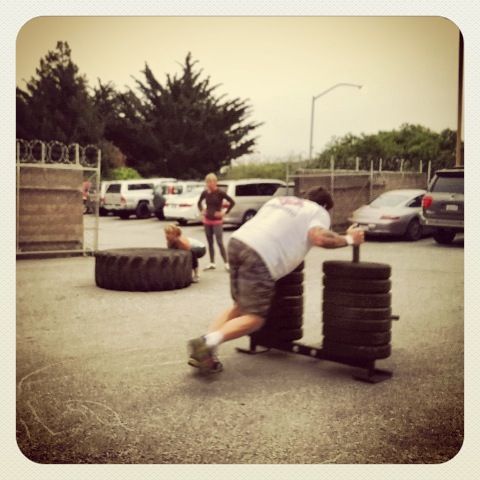 Skip moving that prowler while Steph works herself into that never easy tire flip set up. Workout:
Front Squat 3 x 3
5 Rounds: 5 tire flip Prowler Push ~ 30 meters (heavy) 250 meter row 
Mark your calendars folks, the date for the next Crossfit Santa Cruz Central event has been set.  May 18th, the weekend before Regionals.  Details to be released within the next couple days, be prepared to get wet!
Paint time!  

Work party this Saturday at Central, 12pm, come one come all.