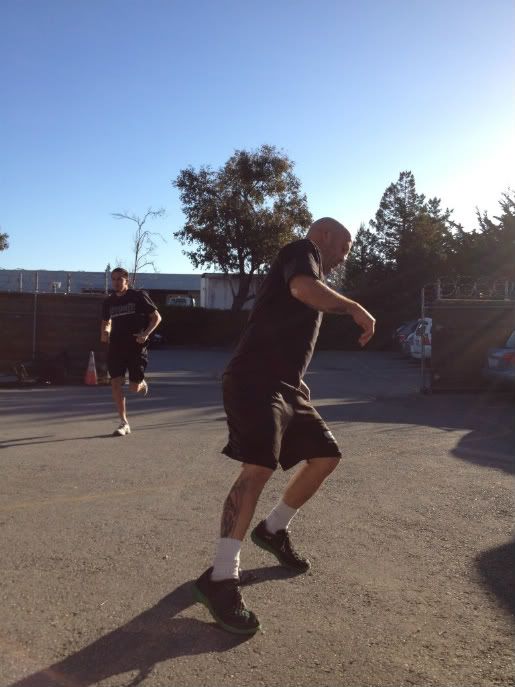 Ted and Parm doing some line sprints. Street Performers
Workout:
Each Rounds for Time (2 min. Rest between rounds)
Rounds.        1- 2-3-4-5 Dead Hang PU.      5-5-10-10-5 Dips.                      5-10-10-5-5 Line Sprints
Programming: Tara
Specialty Kettlebell Class with our very own Dominic Griego!  Take advantage of this amazing opportunity.  January 28th, 12-2p.m.  Part of the unlimited membership and regular drop in price.